Exito AI & Big Data Suites – IBM Watson Artificial Intelligence (AI), IBM Smart City, Big Data
IBM Intelligent Operations Center & etc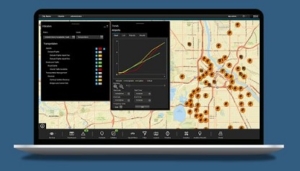 IBM Intelligent Operations Center provides operational insight to help city leaders build and manage a safer, smarter city.
IBM Intelligent Operations Center integrates systems providing visibility into overall city, and underlying agency status, and helping optimize operational efficiency. Integrated data visualization, real-time collaboration, and deep analytics help city agencies prepare for problems, plan for growth, and coordinate and manage response efforts. As a result, leaders can effectively deliver services in a more sustainable fashion, enhancing the ongoing efficiency of city operations while protecting citizens and driving economic growth.
IBM Smarter Cities Intelligent Operations Center 1.6 Demo
IBM Watson: How it Works?
IBM Watson AI, Big Data and Cloud Platform
Watson is the AI platform for professionals.
IBM Watson – Harness the power of AI and turn data into new ways of doing business. Let's put smart to work.
Watson gives your business distinct advantages. Beyond optimizing the tasks you already do, AI enables new ways of doing business.
Watson AI systems are only as smart as the people who train them. From healthcare and education to finance, transportation, and energy, Watson is trained by leading experts in your field. It understands the language of your industry and taps into deep domain knowledge to help you make more informed decisions faster.